Ok been lazy to post last night, so I did today..XD.
[得たもの私に示しなさい] - means show me what you got..XD
Hokay, my Unicorn is done. Next MG on build list, Turn A !! (just arrive last friday, nice!)
More pictures of Unicorn + other MGs.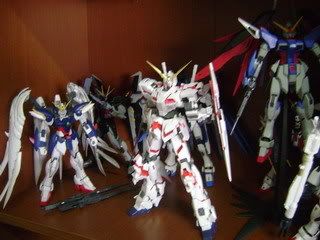 Ok that should wrap up my Unicorn blogging.peace.